[custom_frame_right shadow="on"]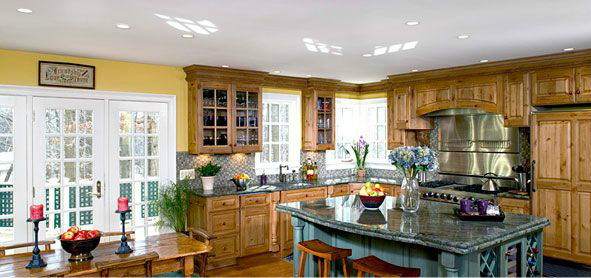 [/custom_frame_right]
Looking to add on to your home?
We can work with you to design an addition or renovation project that adds space in a way that fits the character of your Northern Virginia home.  Some of our recent addition projects have included garages, decks, sun rooms, and in-law suites.  If you just want to freshen up an aging home, we can update kitchens and bathrooms, and finish basements.  If you're looking for a more dramatic change, Architectural Construction can replace siding, windows, and roof materials to give your exterior a whole new look.
Recent Projects
Below is an example of a comprehensive Northern Virginia home renovation we did for a homeowner in Great Falls, VA. New siding and windows gave the house a cozy, classic look, while the addition of a two-story garage increased the amount of space considerably. (Full portfolio here.)
[custom_frame_center shadow="on"]



[/custom_frame_center]
In the Leesburg Historic District, we built a Carriage House garage (below, right) to match the main house (below, left). The new complex contains a four-car garage with a studio apartment above, and complies with the area's Historic Preservation guidelines.
[custom_frame_center shadow="on"]



[/custom_frame_center]